Security
At Premier, we've worked with a range of clients, from small businesses to large corporations, helping them to identify the best security solutions for their business. And we'll do the same for you.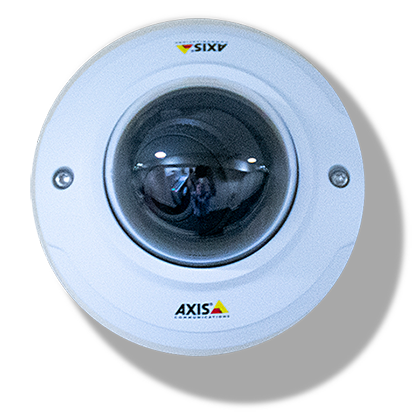 Camera Systems
Our team at Premier Communications will work with you to identify the best cameras and systems for your business needs, as well as strategic locations to place your cameras to deliver confidence to you and your staff.
A commercial security camera installation is one of the most important components of a comprehensive security system. At Premier, we use high-quality camera and monitoring equipment that allows you to view and record activity on your property and alert the appropriate staff when unexpected activity occurs. Our commercial security camera installation team will run cables as needed and provide the training your staff needs to use the equipment for optimal security.
If an event occurs, security cameras provide solid evidence. All of this results in peace of mind for you and your staff, plus protection for your business assets.
Your business is unique. Your building, your operations, and the assets you're protecting each play an important part in determining what security alarm system will best meet your unique needs.
Whether you're looking to secure the exterior of your building, the interior of your building, or have unique assets that need to be monitored, we have experience with all types of security sensors and monitoring devices. These devices will then signal a control panel, which can alert you through a local keypad or a mobile app. The system can also be set up to alert local authorities through our 24 hour monitoring service.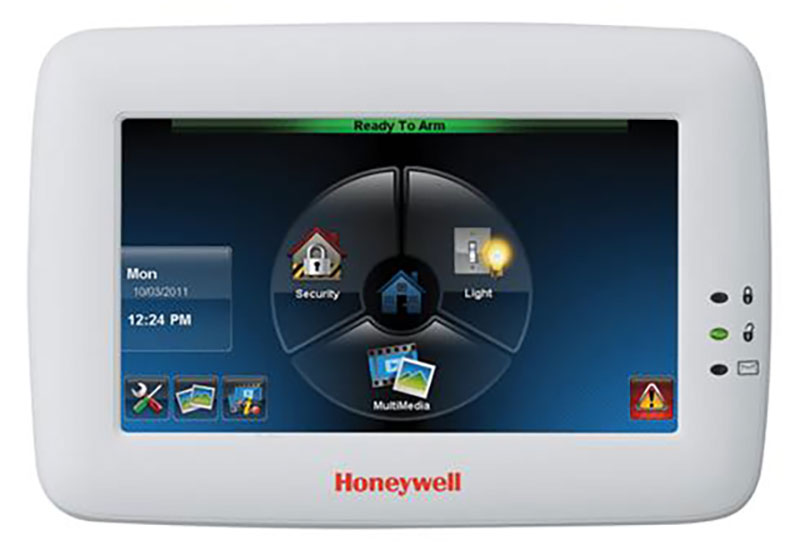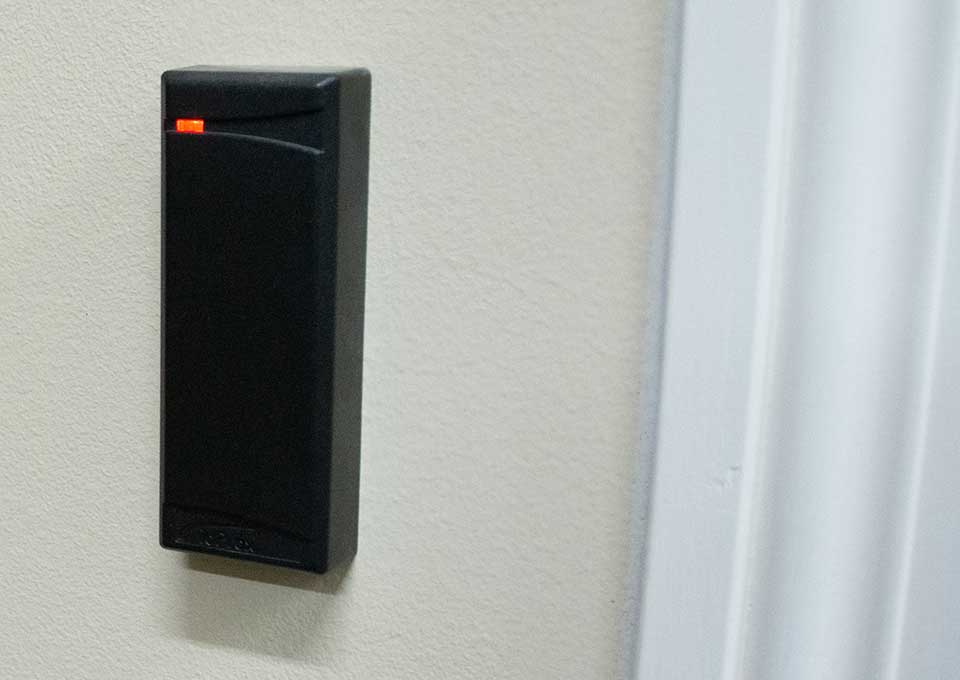 Access Control Systems
Access control systems are designed to electronically regulate access to your business and assets. They offer security for your employees and your property while providing a clear record of who has entered your building. Only those you've given express permission to will be in your building and authorized areas. Badge readers or card access systems are not the only options anymore; our access control systems can also consist of proximity readers, biometric readers, or door camera stations.
Each of these options offers a record of the exact time of entry, helping you track unauthorized entry attempts. All of these systems can be centrally managed through a single computer system that makes real-time access control decisions based on the data presented in the card. This means that if a new employee is hired or a breach occurs, access can be issued or denied for a single card or a group of cards quickly, from one location—without reprogramming the readers used at each point of entry. They also offer easy badge and/or key card replacement without the hassle of changing locks and redistributing keys.