Patch Panel Management
Network Room Cable Management
Cable management is fundamental to organizational efficiency. Poorly managed cabling adds to your troubleshooting time as you try to identify the issue in a mess of cables. This makes re-patching more difficult.
What We Do
Premier Communications can help you clean up and organize your cable routing and telecommunication room. By installing a patch panel, cabling becomes organized to a central location to connect many different devices and create a "nerve center" for your entire cabling network.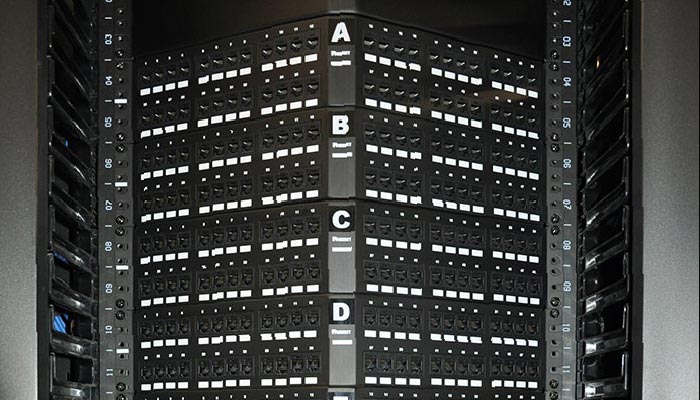 Network Racks
Typically, patch panels will be attached to network racks—metal frames that stack, organize and protect your many network and server hardware units. We strategically plan the layout of your network racks to minimize disruption to other equipment when you need to make a change and keep your cables and equipment clean and organized.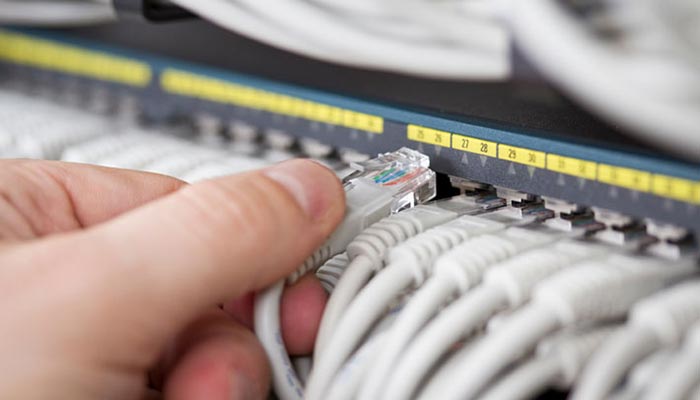 Patching
Our team will also connect your patch panel ports to the network switch, resulting in reliable connections to the switch. Patch cables routed through wire management not only create a clean appearance, but also assist with locating issues when troubleshooting. This makes patch panel cable management beneficial to maintain.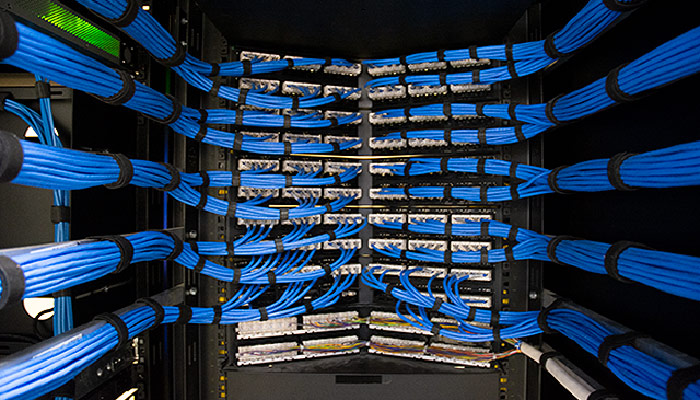 Aesthetics
When the project is complete, we pride ourselves on delivering pleasing aesthetics in all of our cabling infrastructure work. The final outcome will be easy to work with and maintain for years to come.