Audio Visual Systems
Audio visual systems are different for each organization depending on their needs. Systems can be as simple as a single-screen digital signage solution or as complex as a multi-screen, multi-source large venue application. These systems require significant planning and design considerations, as there is not a single solution to cover all applications. From video conferencing equipment to overall A/V integration, Premier Communications has all your bases covered.
Conference Room
From small huddle spaces to large executive board rooms, each will have specific needs and requirements to engage the target audience. A solution that is easily adaptable for anyone to use without training is our primary goal. We use a wide variety of manufacturers to create large screen monitors, table-top connectivity, audio systems, and wireless presentation systems to provide a custom-tailored solution for your space.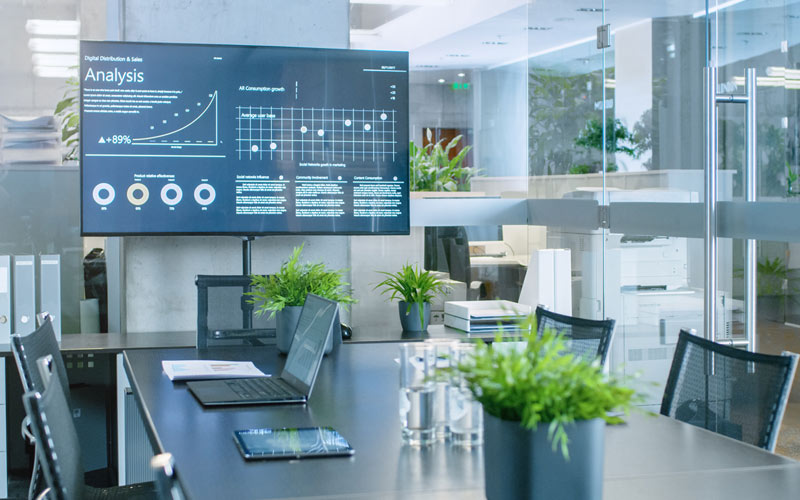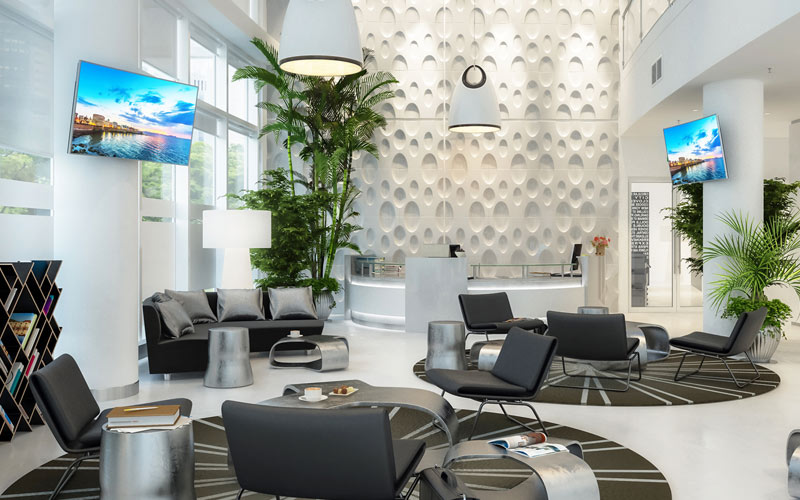 Digital Signage
Digital signage is the broad term used to describe the presentation of information to an audience using monitors with interactive content. This could be as simple as a display in a lobby welcoming you to a business, or as complex as a large-scale multi-screen display on a plant floor showing production stats. These systems are centrally managed and allow content to be updated via a predetermined schedule or manually on a regular basis. The software allows the content to be remotely pushed out to one or multiple displays.
Since we also offer cable infrastructure design, voice and data cabling, paging and intercom systems, alarm installation, and security cameras, we can integrate the complete landscape of your business technology to be centrally controlled and easy to manage.
Large Venue
Depending on the size of the room you're equipping and the size of your audience, sophisticated packages are available that include large venue projectors, motorized screens, and live sound systems. Often times these spaces are used for a variety of events that require the equipment to be relocated or out of site when not in use. We take all of this in to consideration while designing a system that reaches your audience in an effective manner.