Your Voice & Data Cabling Company
Whether you're a large business needing hundreds of new cable drops in a new or existing facility, or if you're a small business looking to expand your network, Premier is the voice and data cabling company for you. We have installed and certified millions of feet of voice and data cabling in Indiana and Ohio, and we look forward to working with you on your next project.
Expect More
We know you have a choice in voice and data cabling companies. When you choose to work with Premier Communications, you can expect more.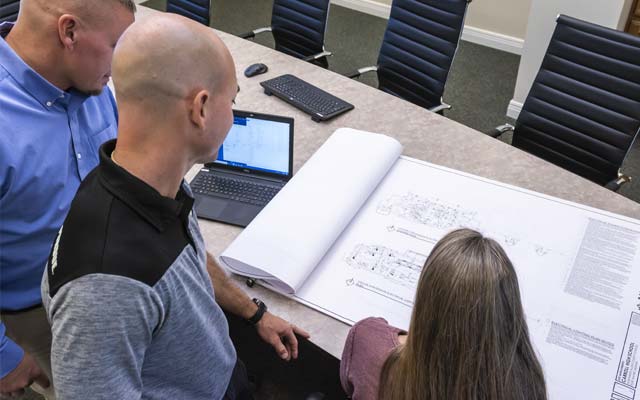 Collaboration
If you have a large facility and an IT staff, Premier can work with your staff to find the best solutions for your cabling. Our network cable installation services are built around working together in collaboration with your team.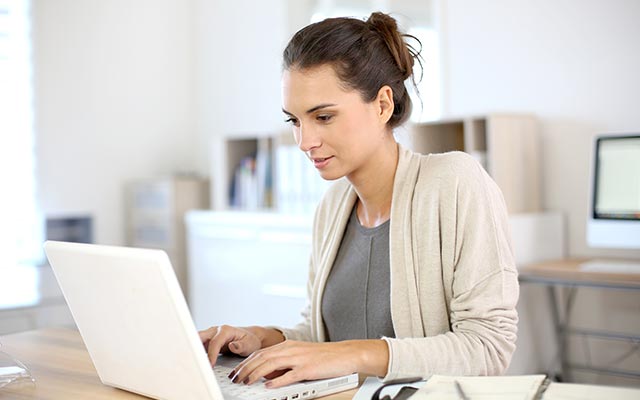 Minimal Workplace Interruption
We understand that it's important to reduce downtime during network infrastructure work. Our designs take into account how and where your cabling infrastructure should be placed—such as running cables via paths where ceiling access won't affect current workstation placement, so that current work and future cable runs will result in minimal interruption of work.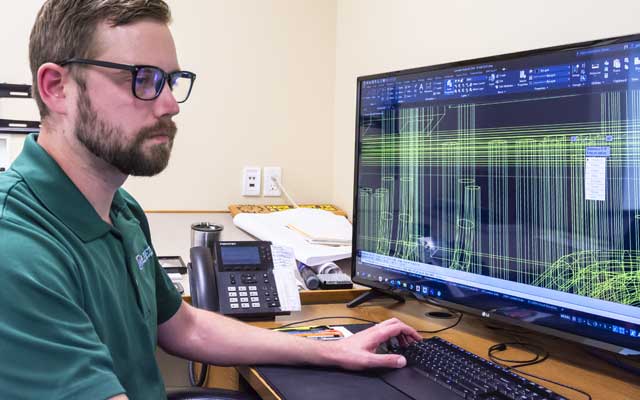 Registered Communications Distribution Designer® (RCDD)
Our on-staff Registered Communications Distribution Designer® (RCDD) can help you plan a large facility installation. Learn what this means for you.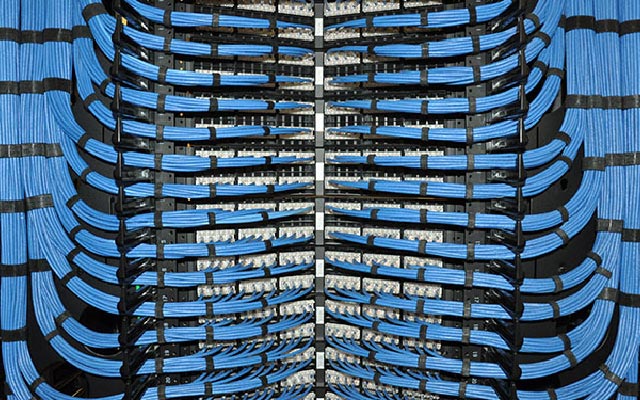 Clean & Tidy Environment
Our team at Premier also puts an emphasis on aesthetics, integrating new pieces of equipment into your current networking infrastructure, and even cleaning up all debris from the installation.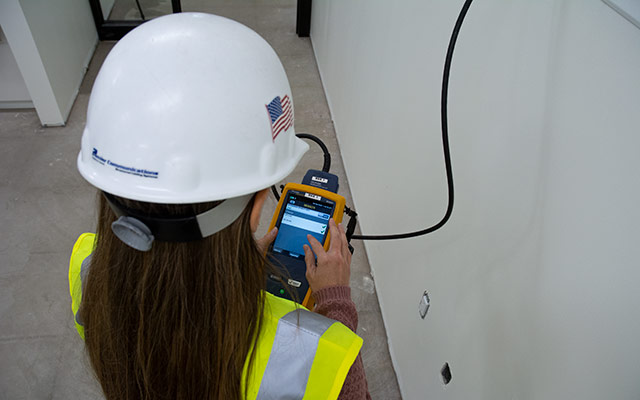 Voice & Data Cable Certification
Many installers say they will verify the cables they install. Usually, this means they'll make sure the cables are connected. But Premier takes the extra step of certifying our cables. Our installation staff is BICSI certified and tests all cables installed to certify them for connectivity and maximum bandwidth using a Fluke Versiv Cable Analyzer. Calibrated annually, this analysis equipment helps us be sure that your connections meet industry and manufacturing specifications and deliver the best connections possible.
When we're finished, we'll provide you with testing documentation for every cable installed. That means you won't have to worry about a cable being dead days or weeks after the installation. When Premier designs and installs your voice and data cabling infrastructure, you'll know that you will get the best performance from each and every connection.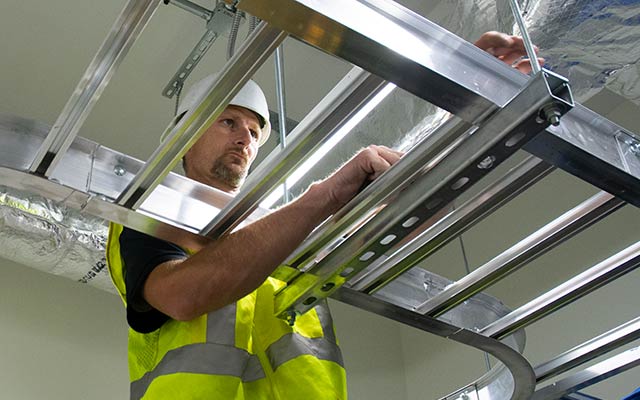 Warranty
All of our work is warranted for one year. For even more security, we are a Panduit Certified Installer; if you have 100% Panduit equipment installed, Panduit will warrant the installed equipment for 25 years.